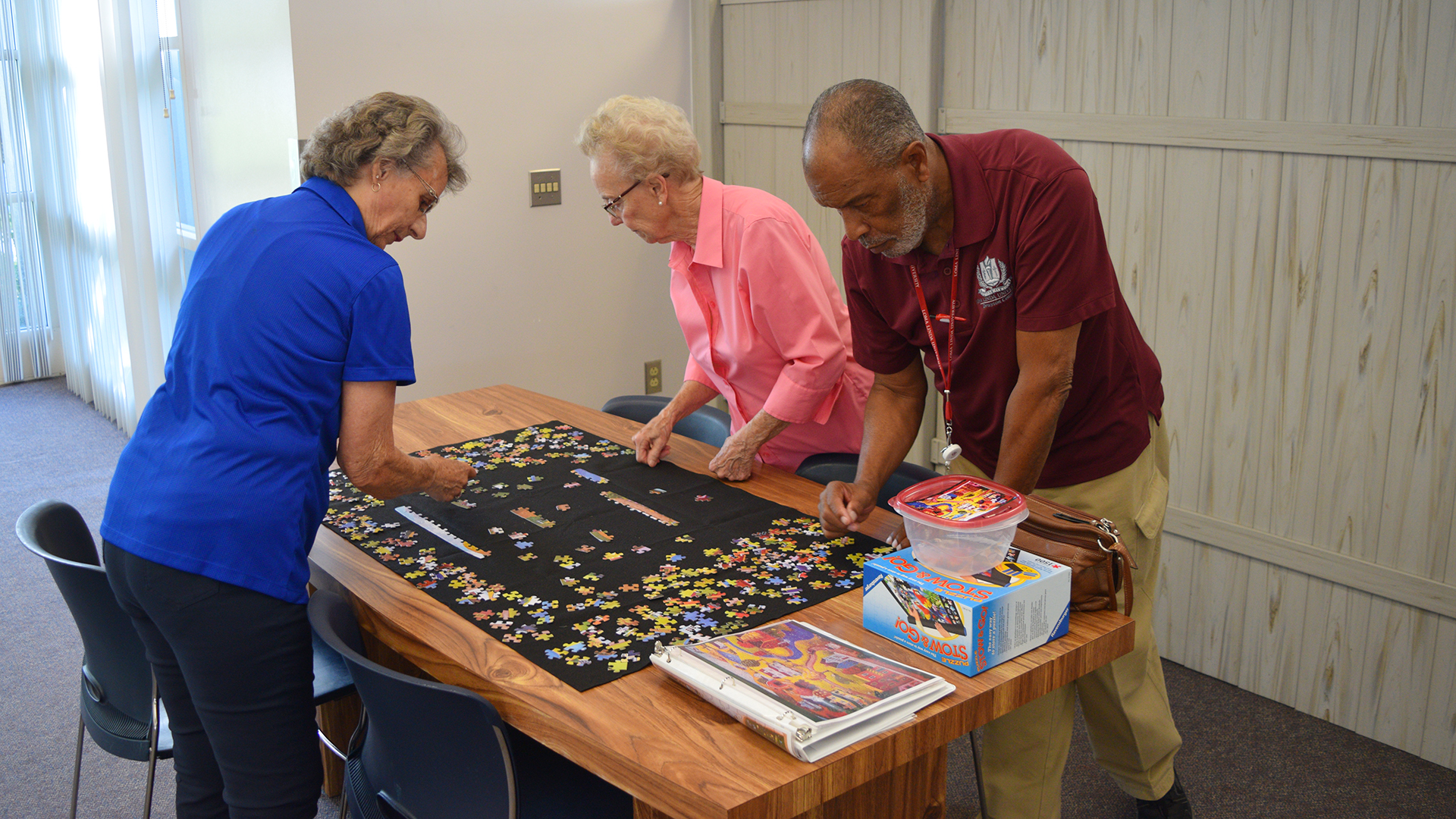 By lkidder - August 18, 2017
By Larry Kidder | Three members of the Senior Advisory and Planning Committee cannot resist the temptation to work on a puzzle, one of more than a dozen games and activities now available for check out at the Drayson Center Senior Wellness Office.
Bess Getman, senior wellness coordinator and events manager at LLU Drayson Center, just wanted to provide a place for seniors to go on a hot summer day to cool off. She also hoped they would enjoy some board games, puzzles, and other table activities, as well as visit with fellow seniors.
Getman's idea became a reality on Wednesday, August 16, when she threw a grand opening party for the new Game Day program at Drayson Center. A good number of senior members dropped in during the day to see what was happening in the student lounge area, which is where the games and other activities will take place.
Refreshments, games, and even a free massage were available. "I want our seniors to exercise, then 'cool down' with a game or two while visiting with their friends," Getman explains. Game Day hours are Monday through Thursday, 9:00 a.m. to 3:00 p.m.
Games and other activities must be checked out by a current Senior Wellness Program member. However, anyone can join in.
"Just stop by the office and sign out a game," Getman suggests, "especially if it gets really hot outside and your house is too warm. Or just come on over for some fun and company."
"By the way," she adds, "rainy days are another good reason to stop by. Just come by to warm up—or for no specific reason at all."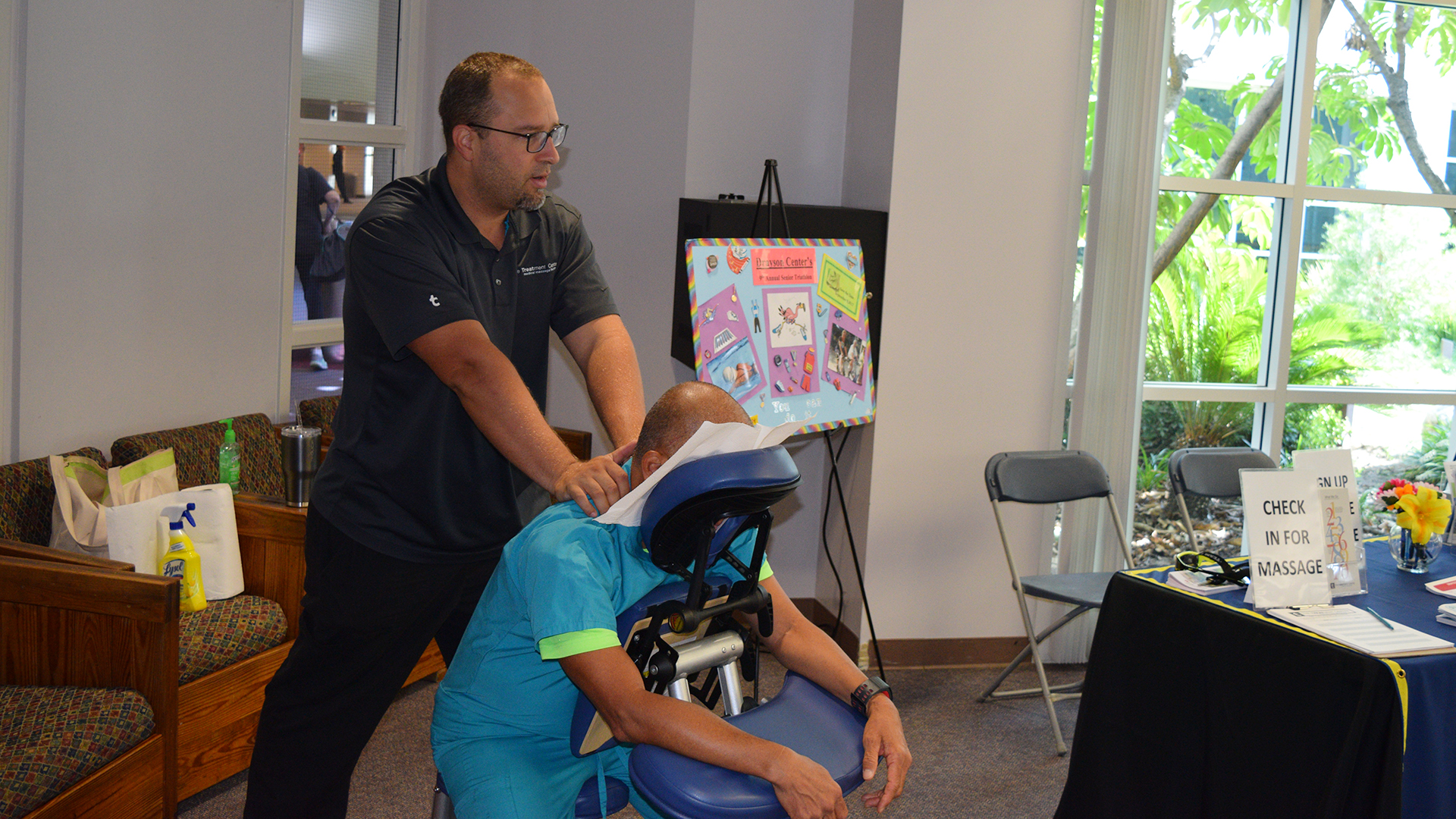 An attendee at the Game Day grand opening on Wednesday, August 16, enjoys a free massage compliments of The Treatment Centre for medical massage at Drayson.