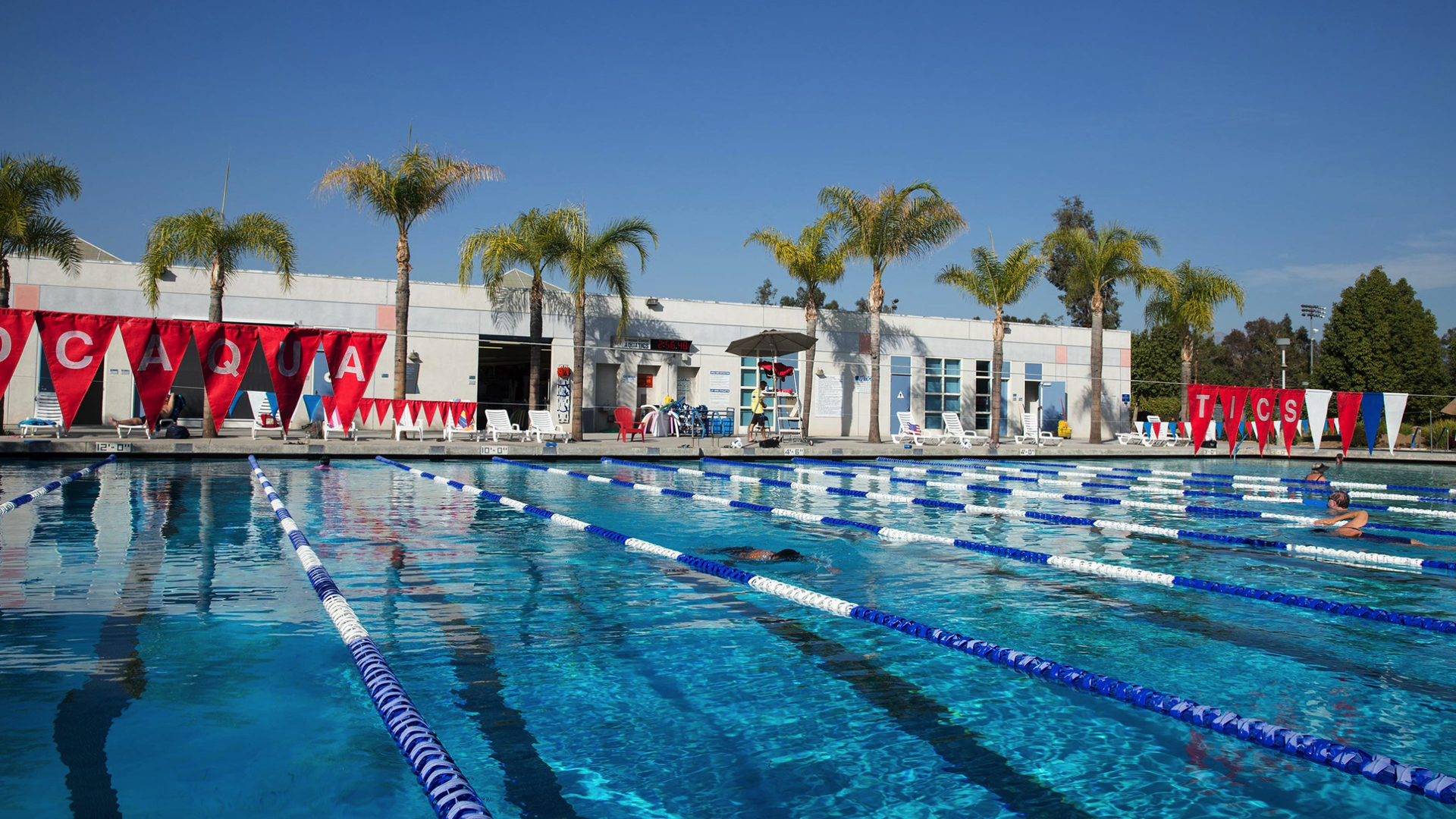 By lkidder - February 6, 2023
By Larry Kidder | Drayson Center's aquatics area will experience some maintenance and repairs over the next few weeks.
The entire Drayson Center aquatics area will be closed through Wednesday, February 9, 2023, from 7:00 a.m. through 3:30 p.m. The water in the training pool has already been drained, and the sides are being treated with a cleaning solution. Because of fumes produced during the process, members will not be able to enter the area during the treatment hours.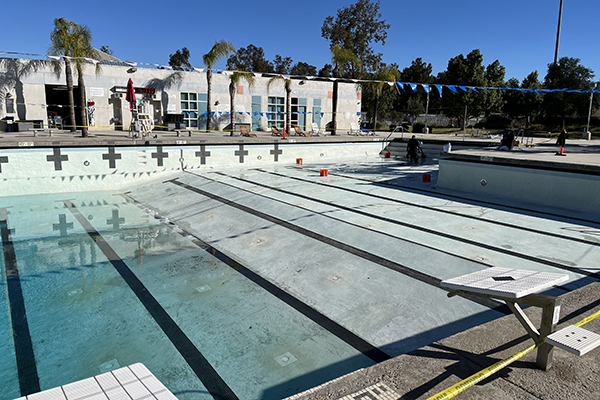 The training pool has been drained to a little over a foot in depth. Because the pool was drained so efficiently (thanks to Loma Linda Fire Department), the cleaning process has started earlier than originally thought.
In addition, the training pool will likely remain closed through Friday, February 17, to provide a temporary solution to an equipment failure.
Loma Linda Fire Department assisted Drayson Center staff with draining the pool as a way to practice their skills on Friday, February 3. This sped up the process significantly.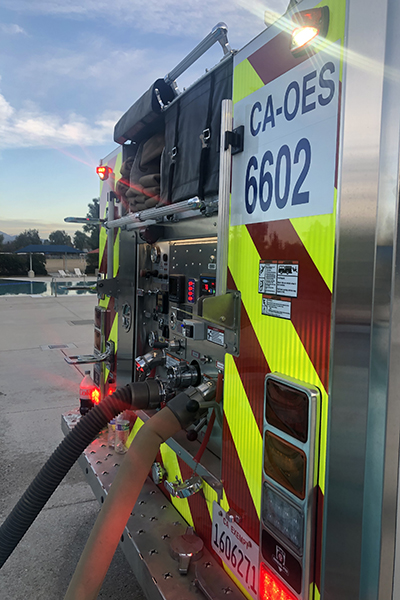 In order to protect the pool deck, Loma Linda firefighters used their smaller truck to facilitate the pumping process.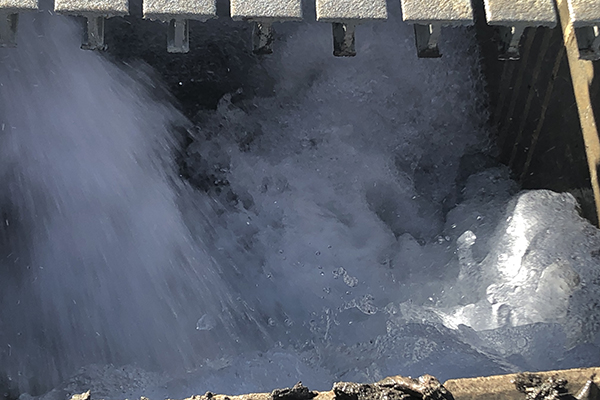 The pool water rushes down the drain in great volume.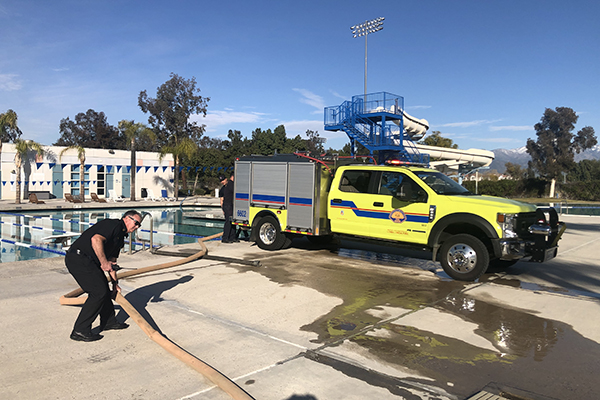 The high-pressure hoses had no problem quickly draining the pool.
Loma Linda University Drayson Center celebrated its 25th anniversary in 2020, meaning that the facility is now 28 years old. During that time, no major overhaul of the pool system has been required, but creative patchwork repairs have been needed throughout the years to keep the pools functional.
Considering 28 years of use, the coming closures will be a small price to pay for the renewal of Drayson Center's aquatics area to sustain it over the coming years. Thank you in advance for your patience and understanding.